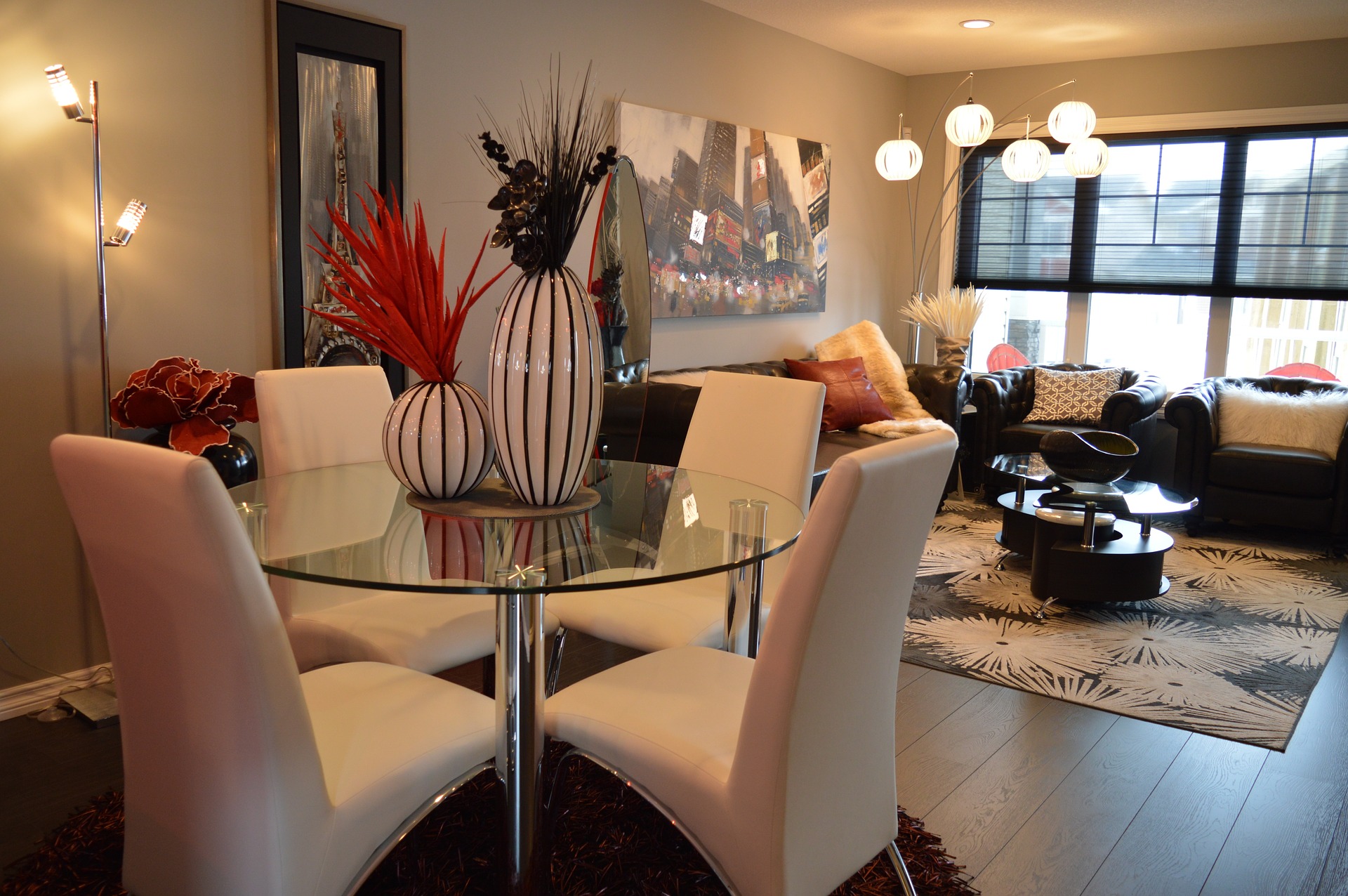 One of the most important things about feeling comfortable at home is having good lighting. That's one of the main reasons why lighting design is such a hot topic recently. Nobody brings out the best features of any room better than good lights. There are a lot of ways to improve your lighting at home or at work, and it really does make a difference.
Keep scale in mind
One of the first and foremost rules of lighting is that there is no one-size-fits-all light. That means you can't use the same type and strength of light in all rooms. Sometimes, you just want smaller table lamps; other times, you need a large chandelier. Smaller rooms go much better with smaller, yet tactically placed sources of light, while large rooms generally require a centerpiece. Keep that in mind when you're figuring out how to improve the light quality at home.
Dimmers work wonders
Having a dimmer to change the mood and tone of the room makes an enormous difference. What was before a vibrant and bright living room can easily become a moody room that exudes ambiance. Besides, if you spend plenty of time in a single room, you won't want the lighting to be constant. It should adapt to the time of day, and dimmers are a great way to achieve that.
Pick the right shade
Window shades play an important role in how people perceive the mood of your room. If your room has a lot sunlight during the day, consider using different colored shades. White shades are great if you want to have more light in, but they can sometimes add a cold feeling to your room. To contrast that, colored shades will tint the light, and they will slightly darken the room, but add a warmer and creamier feel to the room.
Light dark corners
Small utility lights are often underutilized in the home. Most homes have a lot of corners that aren't properly lit, which is why a lot of rooms might feel cramped and smaller than they actually are. Lighting these dark spots will often make the room feel bigger and add even more beauty to the space around the lights. This goes for different parts of the home as well, like closets, kitchen counters, cupboards, and shelves.
Replace old lights
If you live in an older home, chances are you have a lot of old fixtures. Truth is, just a couple of decades ago, thinking about light as a natural part of design just wasn't part of the equation. So a lot of these old fixtures might be functional, in a way, but don't really bring out the best of the room. Consider replacing them, and you'll immediately notice just how beautiful a room can be.
Light is one of the most important parts of the home. Without good lighting, you won't feel comfortable, productive, or simply at home. Good lighting really does work wonders, and it's something every home should have.