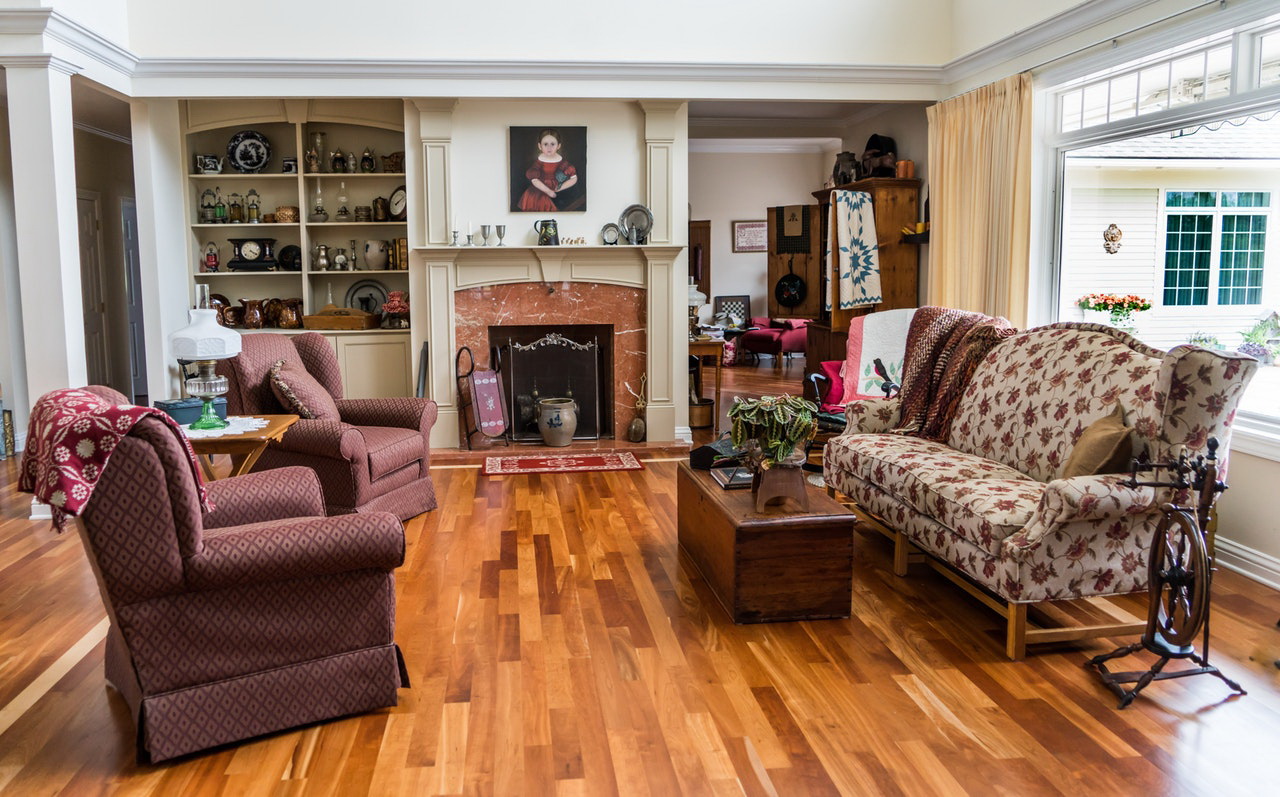 There are several options for wood flooring today that deserve consideration when you are looking to purchase a new wood floor. You can select from hardwoods like Merbau, Oak, or Cherry, that have great durability and last a very long time, or softwoods like Spruce or Cedar that have a bit of a spring and look beautiful. These woods are collectively known as solid wood flooring because they are made from wood directly as it comes from the tree.
If you choose either of these woods, there is a downside in that they are tough to maintain and can damage easily. For those looking to have the beauty and durability of wood flooring another option that might be better than either hard or softwood is engineered wood flooring. Here are some of the benefits of installing this engineered wood flooring in your home or office.
What is Engineered Wood Flooring?
Engineered wood is a composite flooring that is made from several layers of wood fibers that are glued together to form one strong wood composite. There are always 3 to 12 layers of hard and soft wood layers at the bottom and center of engineered wood while the top layer is a hardwood.
The Benefits of Engineered Wood Flooring
Engineered Wood Flooring Lasts a Long Time
Engineered wood flooring is made to last as long as solid wood flooring. If you maintain the floor well it will provide you with beauty and comfort as well. When the flooring begins to show wear and tear you can clean and varnish it and it will regain its beauty. You can expect it to last for more than 30 years. It also outlasts other inferior choices like laminate flooring.
Friendlier to the Environment
Solid wood flooring must look perfect meaning much of the tree will not be used for flooring planks. With engineered wood because most of the wood will not be seen. There is much less waste. In fact, an engineered wood floor would use less than one third of the trees of a solid wood floor.
Engineered Wood flooring Costs Less Than Solid Wood Flooring
Engineered wood flooring i much more cost effective than solid wood flooring. You can expect to pay one third less for a high grade engineered wood floor than for a high quality solid wood floor. And of course the floor will look as beautiful, wear better, and last as long also.
Engineered Wood Flooring is More Resistant to Wear and Tear
One of the big challenges with solid wood flooring is that it is sometimes difficult to tell how a wood plank will react when laid on a floor. It can warp or buckle without notice. Engineered wood is a finished product that is easy to care for and has a long warranty against any types of defects.
Less Contraction than Solid Wood Flooring
Because engineered wood is made up of many layers of wood glued together in a way that accounts for spaces that are needed as temperature changes in a room, this type of wood flooring will expand and contract less than solid wood flooring. If you live in an area that is tropical with high temperatures and humidity, the wood sold there will likely be made to remain solid and contract less in the heat. This is one of the great benefits of buying engineered wood flooring, you can choose the characteristics of the flooring that you need based on the location of your home or business.
Wood is Healthy and Feels Good Under Your Feet
There is no floor more beautiful in your home and comfortable to the feet than natural wood and engineered wood is that most comfortable because ifs layers provide a little bounce as well. The flooring will be warmer than the room during the cooler months and cooler during the hottest months as well. Finally it will not attract allergens and is very easy to clean.
For its many benefits engineered wood flooring should be your top flooring choice.