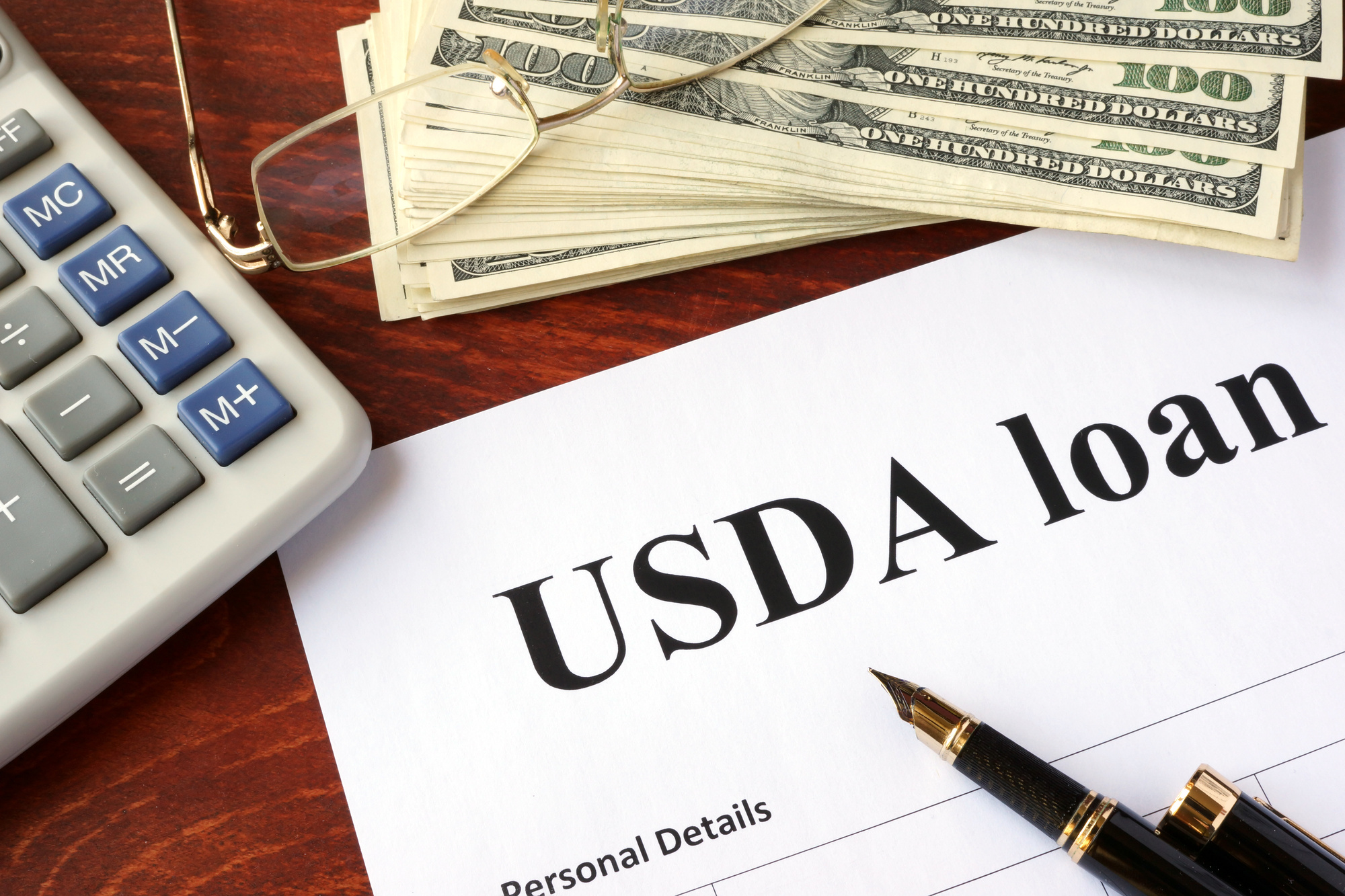 It's every American's dream to own a home. Unfortunately, getting a mortgage for your dream house is never easy, as there is a lot of paperwork involved before you can qualify. Thankfully, the USDA loan program is here to help anyone who cannot qualify for other mortgage types get a loan.
But getting a house financing through USDA loans also comes with a catch. You must be willing to buy a home from eligible rural or suburban areas. If you're a little confused about what these loans are and how to get one, this article is for you. 
Read through to understand everything you need to know about USDA loans and how they work.
What Is a USDA Loan? 
The U.S. Department of Agriculture mortgage programs offer loans to American residents willing to own homes in rural areas. If you're eligible for the USDA home loans, you will get the rural and suburban home financing at zero down payment. 
This program aims to improve the economy and raise the quality of life for America's rural parts. As a result, they're willing to make home loans easily accessible in rural areas at very low-interest rates. Thanks to the program, about 127,000 families were able to buy and upgrade their homes in 2017.
Well, before you think of joining those who've benefited from the USDA program, you need to take time to understand whether the loan is good for you. Go through USDA loan reviews to learn about the loan, your eligibility, and how to get one. 
How Does USDA Loans Program Work?
To understand whether you qualify for this type of home loan, it's important to understand how it works. The USDA loan programs fall under three categories.
The first is Section 502 Guaranteed Rural Housing Loan. Local lenders that participate in this program give out the loans. With this, you don't have to put in a down payment, and you still get low-interest rates for the mortgage.
But you have to pay a mortgage insurance premium to cover the loan. Should you default, the USDA insurance will cover 90% of the losses. With this, lenders are encouraged to offer loans to borrowers they would not give a mortgage under different circumstances. 
Secondly, if you're a low-income earner willing to own a home in the rural areas, the USDA offers you direct loans. What's considered a low or very low-income threshold may vary from region to region. Homeownership direct loans, also under section 502, come with subsidies and interest rates as low as 1%.
The final category is the home improvement loans and grants which homeowners in rural areas get to repair or upgrade their homes. This can also come in the form of grants offering up to $27,500 of help. The grants consider the given household's income.
Qualifying for the USDA Loan Program
Qualifying for a home loan with the USDA Program varies from location to location and considers the size of the household. The first general requirement is that the owner-occupied primary residences get the funding.
Below are other eligibility criteria to qualify for the loan.
You must be a U.S. citizen or a permanent resident

You make a monthly payment that's 29% or less your income

Have a dependable income for a minimum of 24 months

Good credit history and a score of at least 640
A Step by Step Process of Applying for USDA Loans
To get your USDA loan, you need to apply using a process almost the same as other loan programs. However, there are a few exceptions because of the government guarantee. 
Here are steps you need to follow when applying for the USDA program loan.
Find a Lender
Your first process will be to find a USDA-approved lender. There are many lenders willing to give U.S residents an opportunity to own a home in rural areas. You must know that some of them only give the loan a few times a year hence not consistent.
Get Prequalified
The next step is ensuring you get prequalified. This way, you also get to know if you're really eligible for the program and how much you can afford. Make sure you narrow down the list of homes you can afford and save yourself time and effort.
Your lender can also help you figure out how much you can afford and whether you qualify. They'll also give you red flags on the things that may hold you back from qualifying for the USDA loan.
The Loan Pre Approval 
While the prequalification is based on mere estimates, the preapproval is a deeper process that considers your actual financial situation. The lender verifies your income and all the financial information. 
They'll require documents such as your bank statements, W-2, and tax returns, Photo ID, Bank statements, photo ID, and Social Security awards letter. They'll determine your debt-to-income (DTI) ratio and determine the amount you can borrow.
This process is a very crucial one as sellers and real estate agents depend on it when getting offers. Getting a preapproved letter will prove to them that you're serious and a strong borrower. 
However, this process is not enough to guarantee you a USDA home loan. There are still conditions ahead of you before you get the final approval.
Find an Approved Home
Once you pass the above processes, it's now time to find your ideal home. Real estate agents can help you research the housing market so that you find a house eligible for the funding. You need a qualified house in rural areas according to USDA rules.
Another requirement is that the home must be within your primary residence and meet the required property conditions. You don't have to worry about this because a good real estate agent can do the work for you pretty fast.
Sign a Home Purchase Agreement
Once you find an eligible home and like it, work with your lender and the real estate agent to come up with an offer. Just because you're paying a USDA loan doesn't mean you cannot negotiate with the seller. Come up with a deal about covering all or some of your closing costs.
You and your seller will need to sign a purchase agreement, after which the lender will order a USDA loan appraisal. An appraisal is not a home inspection but is a requirement from the USDA that safeguards the homebuyer. 
This process ensures the property meets USDA standards and is move-in ready. If it doesn't meet any of the standards, it will need to undergo fixing before you can sign the agreement and move in.
Processing and Underwriting
The underwriting process involves a review of your information and examination of your file. This process confirms that all your information and documents are accurate and honest.
You should prepare yourself for the underwriting process because it usually takes longer than that of traditional mortgages. This is because USDA loans undergo a two-party approval system. 
The first is when the lender underwrites the file to meet all the USDA loan requirements. The second underwriting is done by the USDA, which can be manual or automatic. The program requires that a borrower has a credit score of not less than 640 to qualify for the automatic system known as GUS.
Closing
When your underwriters are satisfied with all your documents and information, you can now move to the final stage, which is closing. The lender and the USDA will sign off your loan file and give you a clear to close.
The closing process involves signing all the paperwork and finalizing the USDA loan. You can then be an approved owner of a new home, and it's upon you to decide when to move in.
What If You Don't Qualify
Not everyone qualifies for a USDA loan. But this doesn't mean you can't get any other loan because there are other alternatives. Consider FHA loans, which are somehow similar to USDA guaranteed.
The only difference between the two is that FHA loans are more expensive than USDA loans. Each of the loans needs an upfront fee, which can be rolled into the loan balance. Both need you to pay for a monthly mortgage insurance premium though that of USDA is less and decreases as you pay your loan.
Consider Getting USDA Loan if You Live in Rural Areas
Life in rural or suburban areas is simple and peaceful. But nothing gives you more satisfaction than living in your own home. And now, the USDA Loans program makes that happen by offering you an affordable mortgage with easy accessibility. 
Make sure you find a reliable loan officer who can help you go through the process seamlessly from the start to the end. Take time to learn more about the loan process and work your way into qualifying.
If you rather take an alternative mortgage, we're still here to help you with everything you need to know. This site has different articles offering the information you need concerning your mortgage and other types of loans.