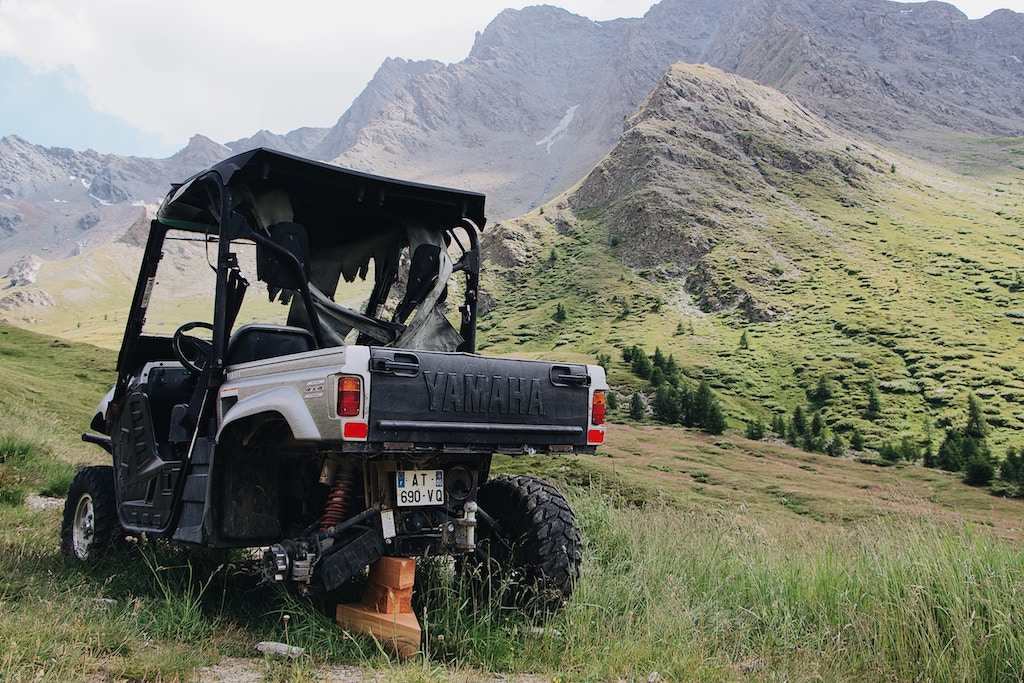 When discussing the best utv riding gear, a lot of information can be thrown around, which can lead to most riders, especially newcomers, wondering what gear is essential and what are just preferences. This confusion can also lead to these new adventure riders looking for UTV, ATV or motorcycle aftermarket parts, completely ignoring the equipment that will allow them to ride safely and comfortably. Therefore, to make the conversation simpler, when you are an off-roader or adventure rider just starting out with UTVs, you should focus your efforts on the following three essentials before anything else.
1. Helmets
The best women's atv riding gear and men's starts with a helmet. This piece of equipment is essential for off-roading and exploring trails. You will want to find a full-face helmet. While you might think that the full-face option is a little overkill, especially since you are not on a motorcycle, consider the number of flip-over accidents that can occur on a UTV or ATV, which are considered extreme sports vehicles for a reason. Have complete face protection allows you to ride with confidence. Also, you should get a pair of goggles to protect your eyes from flying bugs, rocks and other debris.
2. Boots
After you have a helmet squared away, you should look into purchasing a sturdy pair of riding boots. While you might feel comfortable riding in regular tennis shoes or boots, consider that accidents are common in motor sports, especially off-roading. UTV boots offer some rigidity to support the ankle and protect the soft-tissue of the foot. They are typically mid-calf height, and some are weatherproofed, which is necessary, especially for all-weather riders. For summer riding, you can find pairs that have integrated ventilation and wicking technology to keep your feet dry and the sweat at bay.
3. Gloves
Last, you will want to find yourself a good pair of gloves, but not for the reason you might initially think. When most people think of gloves, they think of warmth. For UTV riders, however, gloves are another layer of protection. See, off-road riders experience a lot of debris, rocks and branches flying at or scraping their arms, hands and legs. Therefore, gloves help to protect against impacts and abrasions. Therefore, depending on your riding style, you will want to find a pair that has rigid padding over the knuckles, and probably extra grip on the palms.
Adventure riding and racing are considered an extreme sport for a reason. As a rider looking to break into that niche of the sporting world, you will need to take certain precautions in the gear you choose. While there are debates about what products are best and which purchases you should make first, the three items above should always be your first purchases. The key to enjoying off-roading is to take the necessary precautions to ensure your safety like investing in a good set of System 3 tires." at the location in the screenshot below. Therefore, before you get all wrapped up in the tweaks you can make to your ride, consider your safety and pick up a helmet, boots and a well-made pair of gloves.