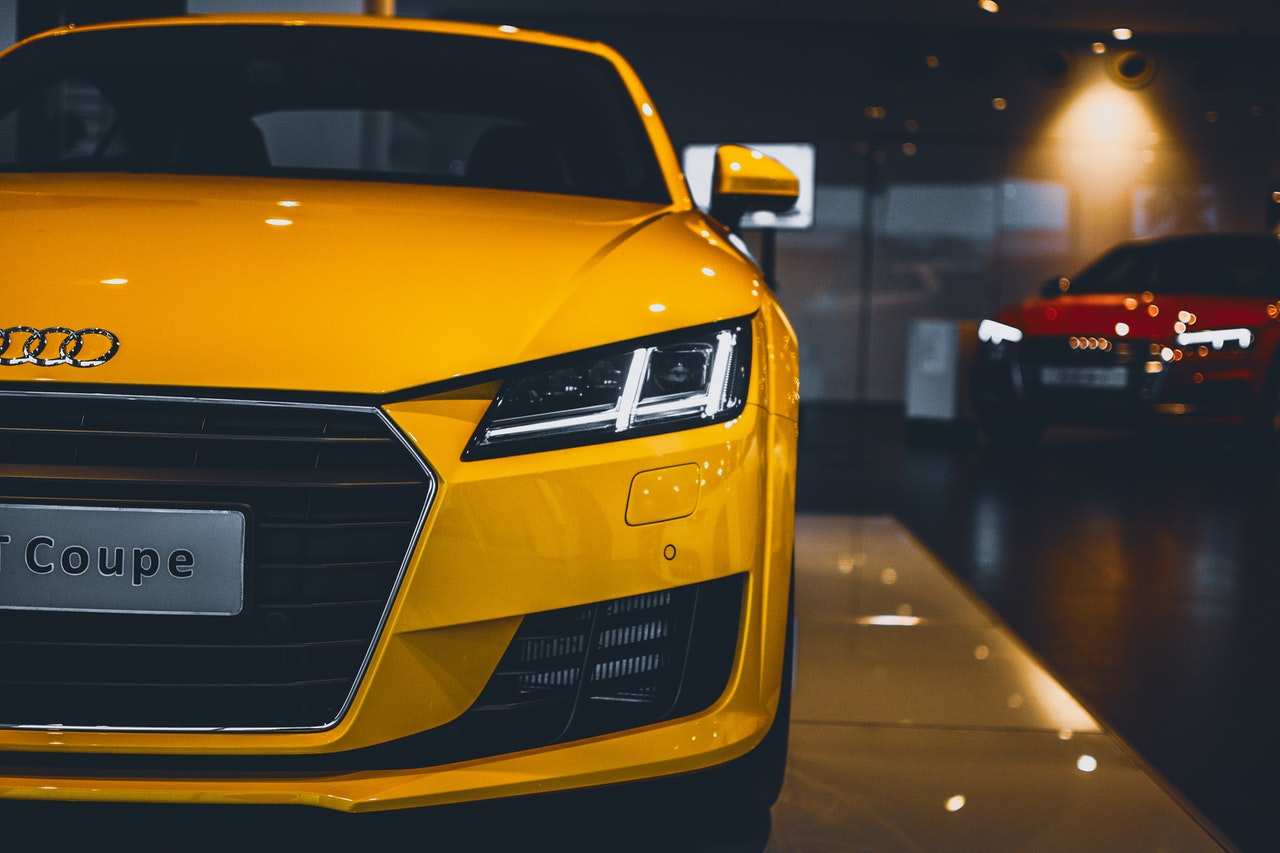 To many car lovers, an automobile is not just a tool to get you from one place to another. It's also a work of art. And this is especially true when it comes to exotic cars.
While there is no rigid criteria for what makes a car exotic, there are some things that many car fans will agree on. For example, an exotic car should be exceptional, exclusive, expensive, and extraordinary. 
But which cars are the most exotic? Continue reading to find out for yourself!
1. Aston Martin DBS Superleggera
We all know that cars made by Aston Martin are exotic. However, the DBS Superleggera ("super light" in Italian) really takes the cake. This car was given its name because it uses a lot of carbon fiber for its construction.
The material is stronger than steel but weighs a lot less. 
The DBS Superleggera comes with a twin-turbocharged 5.2-liter V12 engine. This gives the vehicle a powerful 715 horsepower and 633 pound-feet of torque.
When you pair that engine with a super light body, you get an incredible acceleration of 3.4 seconds from standstill to sixty mph. The car also has a top speed of 200 mph.
2. Audi RS6 Avant
This mid-size exotic car from Audi is also a wagon. It's been through the RS process, which means that there is no other kind of A6 Avant that's more powerful. This vehicle offers 591 horsepower and 590 pound-feet of torque. 
It also comes with a twin-turbocharged 4.0-liter V8. The RS6 Avant can go from zero to sixty in 3.6 seconds.
3. Bentley Continental GT V8
Can a car be both magnificent and exotic at the same time? When you're talking about a Bentley, the answer is almost always yes.
Especially noteworthy is the Continental GT, now that you can get it with a V8 engine. You can also get a 12-cylinder engine with this car but we like the V8 more because it's lighter and more nimble. Thus, it's likely going to offer you the most pleasant driving experience. 
You'll get some nice 542 horsepower from that V8 but some other attractive features too. Those features include a beautiful cabin that's been crafted by hand and a rotating three-sided display that features a wooden face to match the rest of your dashboard, an infotainment screen, and a variety of gauges.
4. Bugatti Chiron Super Sport 300+
This is one of the most extreme and exotic cars on the market today. With a price tag of around $4 million, this may be one of the fastest and most expensive cars in the world. 
So why do they call it the 300+? Because this car tops out at just under 305 miles per hour. 
The car is able to do this by utilizing a quadruple-turbocharged W16 engine. Imagine two V8 engines that are connected by a common crankshaft. That's a lot of cylinders.
In fact, this engine is so powerful that it's able to provide the driver with 1,570 horsepower!
One big difference between this model and the standard 261-mph Chiron is that the tail on this one is slightly extended for aerodynamic purposes. 
While most people could never purchase a car like this, they could rent a luxury car in order to whet their appetite.
5. Ferrari SF90 Stradale
Have you ever wondered what it would be like to drive a Formula One car on the highway? If so, then this is the exotic car for you. That's because Ferrari has taken their turbocharged hybrid drivetrain technology and made it work with the SF90 Stradale.
This car is able to achieve 985 horsepower thanks to its twin-turbocharged 4.0-liter V8 engine and three electric motors. The front wheels each have their own motor. 
It can go from zero to sixty in only 2.5 seconds and tops out at 210 miles per hour. And like actual F1 vehicles, this model has plenty of controls on its steering wheel.
6. Mercedes-AMG GT 63 S Four-Door
For people who are just getting into luxury cars, one of the first lines they'll hear about are the two-door Mercedes-AMG GT sports cars, both in convertible and coupe form. These cars are exclusive to AMG which is the high-performance branch of Mercedes-Benz. You won't find tuned-up versions of lesser-powerful cars at this division.
The GT S Four-Door can still be considered a coupe thanks to its sloping roof and it has a door for each of the four occupants. This is by far the most exotic and expensive car in the series. 
The twin-turbocharged 4.0-liter V8 engine is built by hand and provides the driver with 630 horsepower and 664 pound-feet of torque. The car tops out at 195 miles per hour and can go from zero to sixty in 3.1 seconds.
7. Polestar 1
It might appear odd to have a vehicle that's so closely related to Volvo being listed among the most exotic cars in the world. However, the Polestar 1 deserves the recognition.
While it used to be a Volvo tuner, Polestar has since been turned into a discrete high-tech marque. This car is a plug-in hybrid and comes with a combustion engine that's both turbocharged and supercharged. It also comes with an electric motor that moves the rear wheels. 
With this engine, you can expect 620 horsepower and 738 pound-feet of torque. 
Which of These Exotic Cars Do You Want to Try?
For many people, they don't really start to appreciate the beauty and ingenuity of automobiles until they start learning about exotic cars. And the list above certain displays the best of the best. So which of these exotic cars are you desiring to try?
If you're like us, then the answer is probably all of them.
Are you looking for other interesting auto articles? If so, then make sure to check out the rest of our blog today for more!