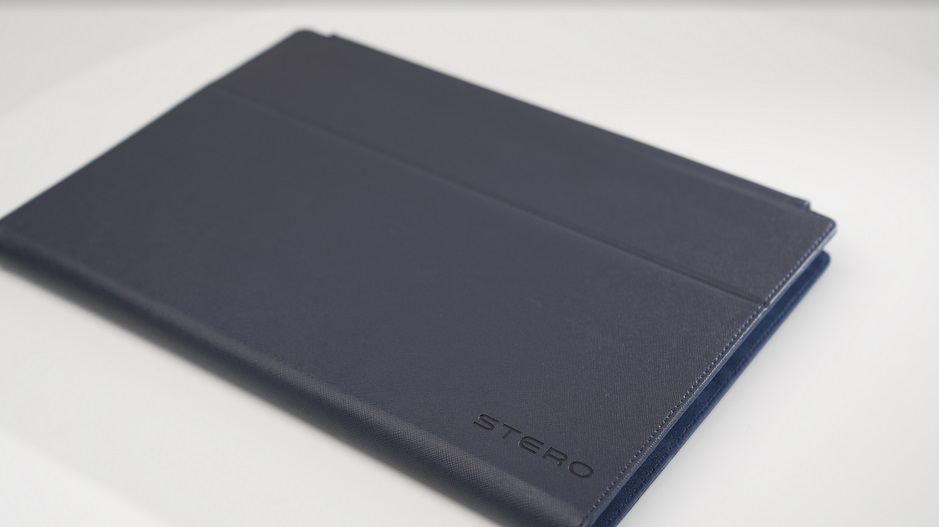 Having both the laptop sleeve and the laptop stand can be cool, but having a laptop sleeve stand is way cooler. STERO, the 3-second laptop sleeve stand, is the perfect product for anyone who travels with a laptop and minimalists who like to keep things simple but pragmatic.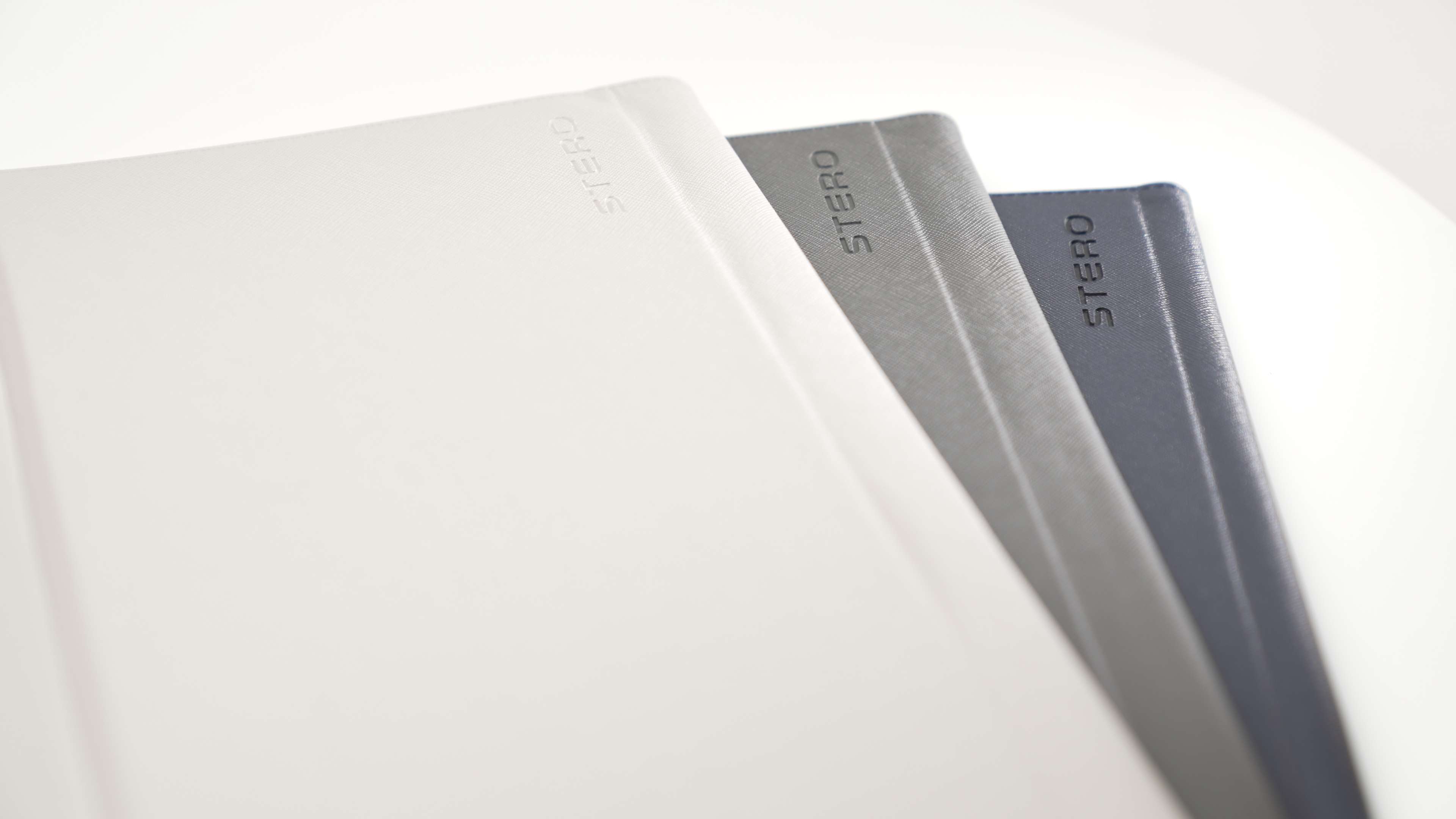 You can open the sleeve, set up the stand on a surface, and fold it again in 3 seconds- with just one action. STERO will allow you to complete your work in the quickest time possible from start to finish.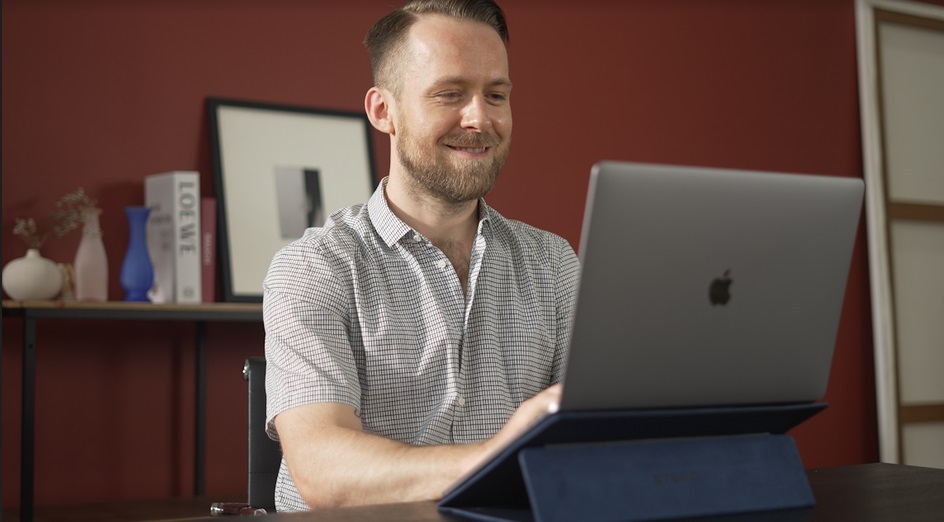 A Laptop Sleeve & Stand Combined as One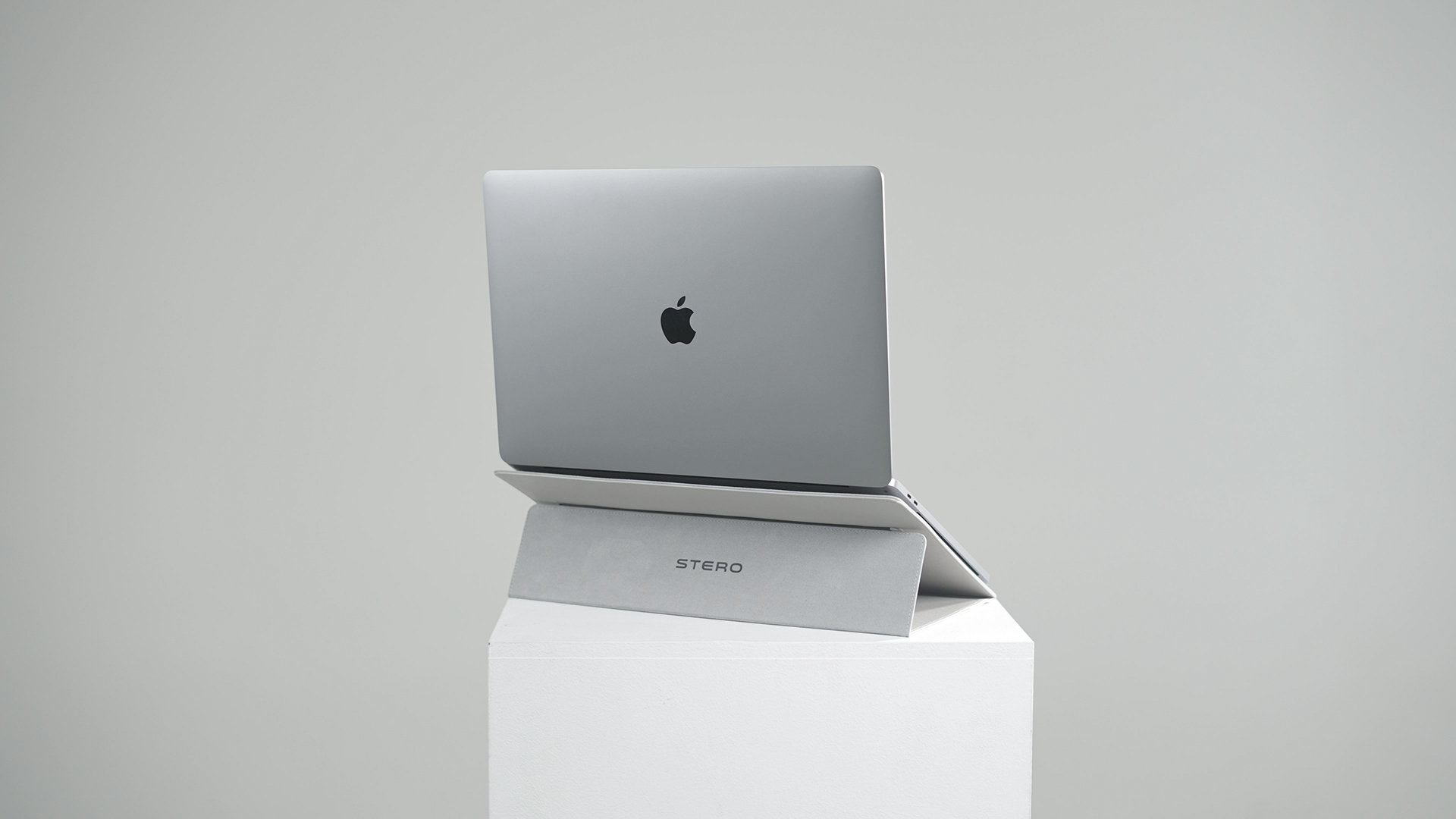 STERO is a product where a laptop sleeve and stand are combined as one. It is the most convenient and revolutionary laptop sleeve as it can protect, stand, and store your laptop all-inclusively. The current products out in the market that functions as a laptop sleeve and a stand takes a long time just to take out the laptop, unfolding the stand, and placing it. But the STERO only takes about 3 seconds from a closed sleeve to completely setting it up.
STERO helps maintain maximum productivity and focus, as you can work on the next task or move to a different place right by finishing setting up to taking it apart in only 3 seconds.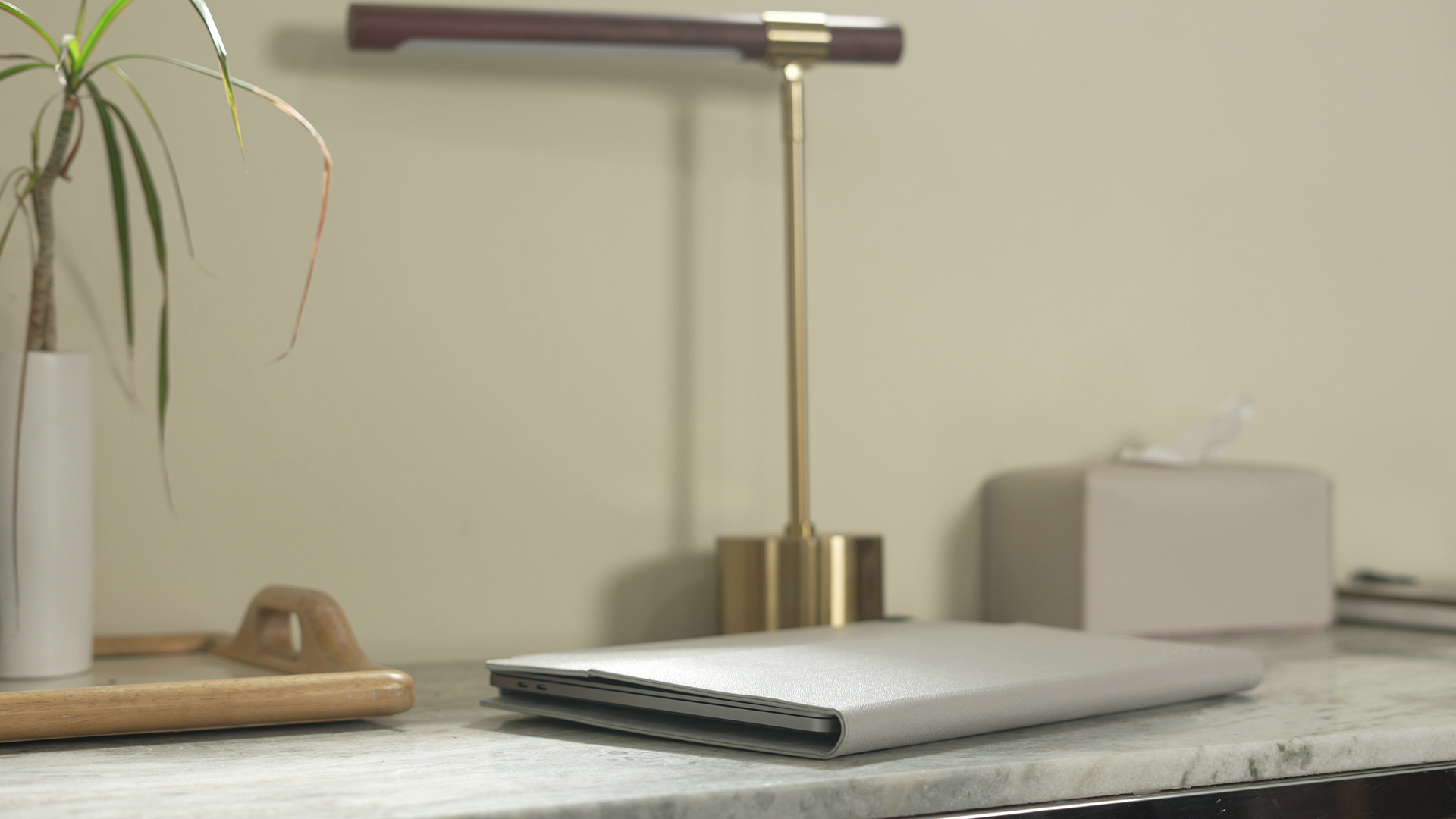 Work with Stability, even on a Smooth Surface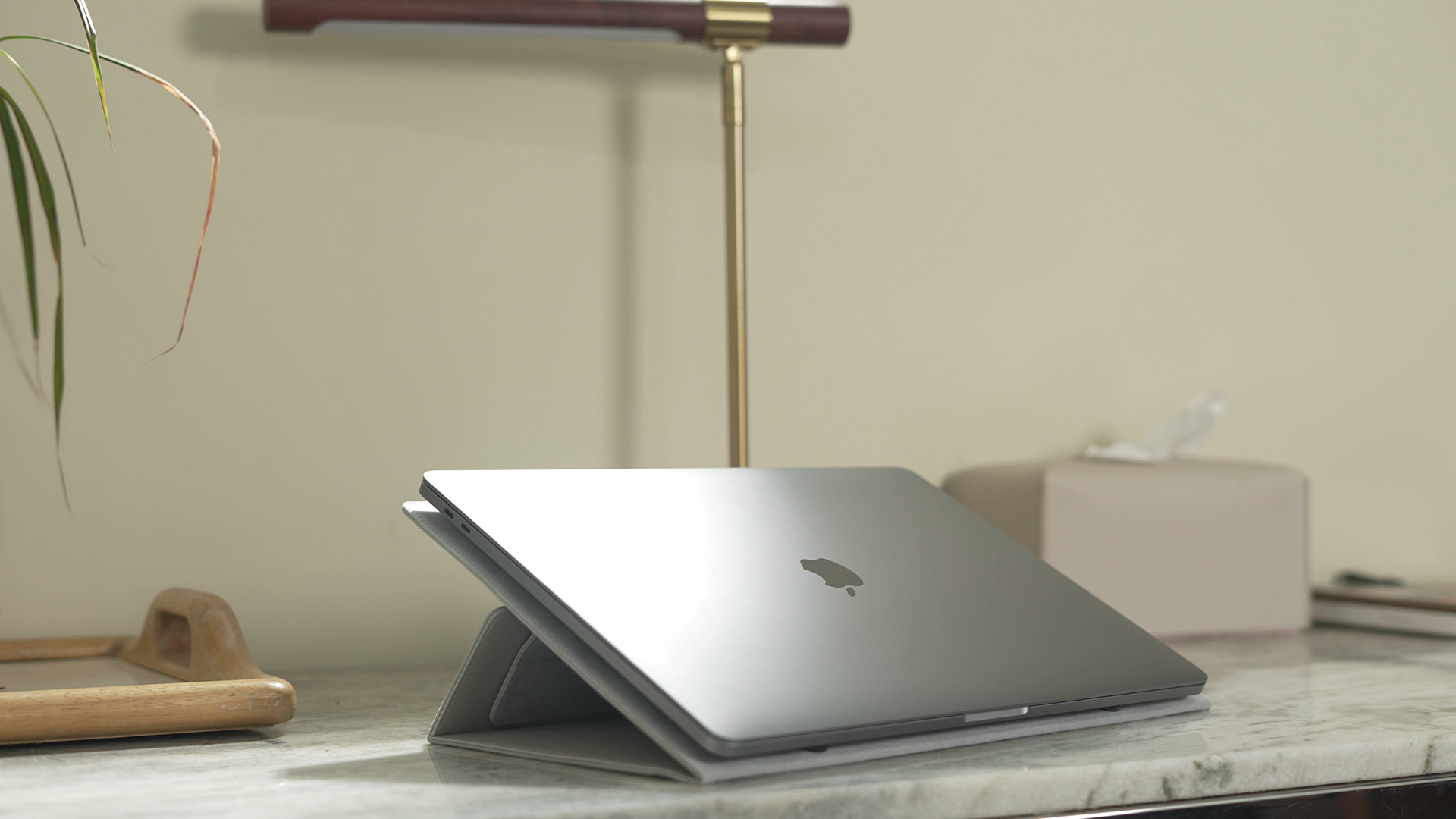 Breaking away from the idea that laptops can only typically be used on a flat and hard surface, STERO supports a maximum weight of 33lb with its solid frame made of PC (polycarbonate) and Formax plastic material. It's incredibly stable for tasks such as typing. With STERO your laptop will finally be comfortable on your lap. On a side of the product, there's an adhesion pad not found on other laptop sleeves. When you attach a laptop to the 6 pads located in the top, bottom, left, and right, it stays still, no matter how hard you shake STERO.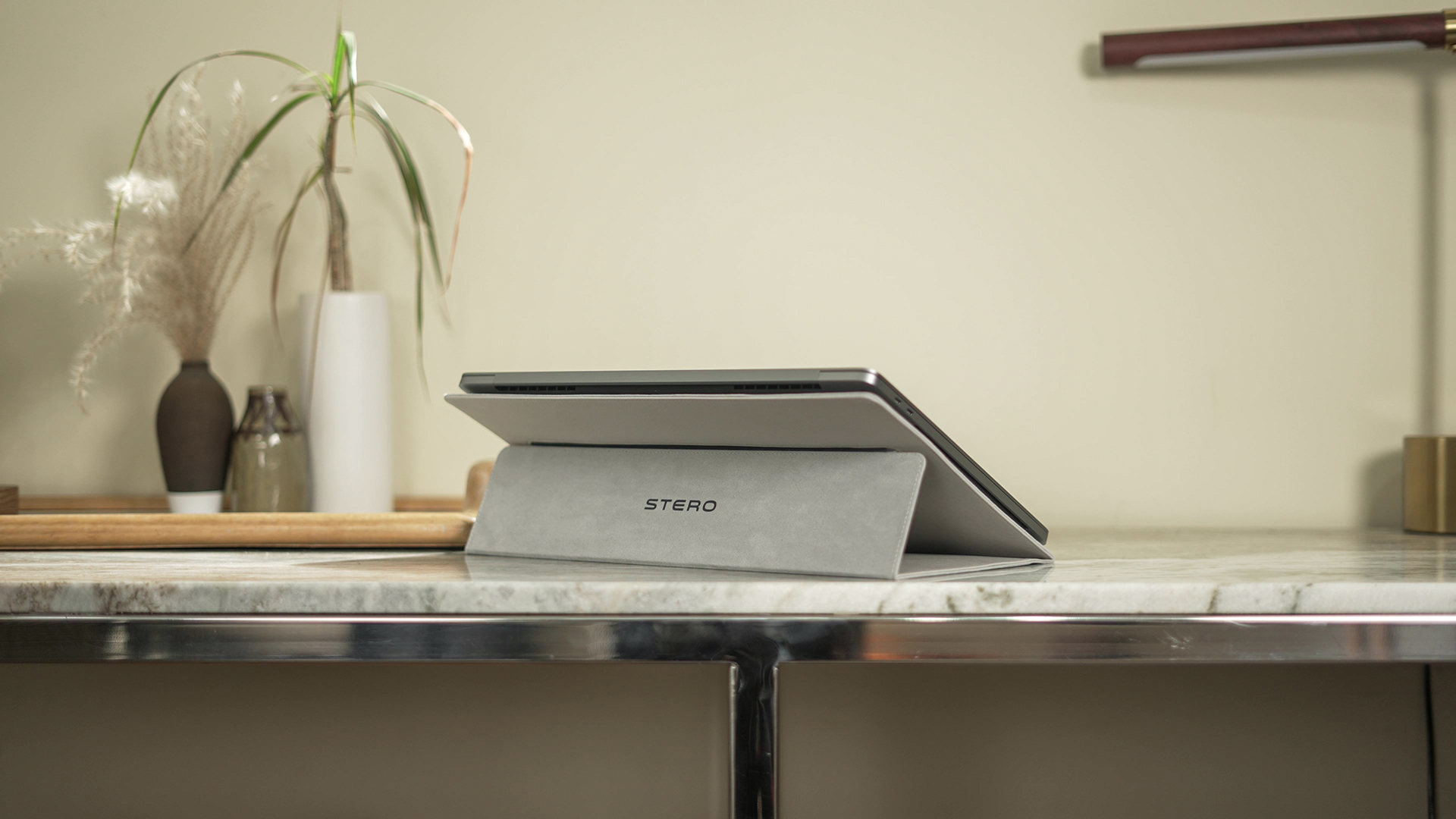 There would not be any issues from mounting and unmounting your device from STERO. If the adhesive part is severely contaminated, simply clean the part with water, dish soap, and then dry. And it would be good as new.
Preventing Overheating with the Adhesion Pad and Mesh Holes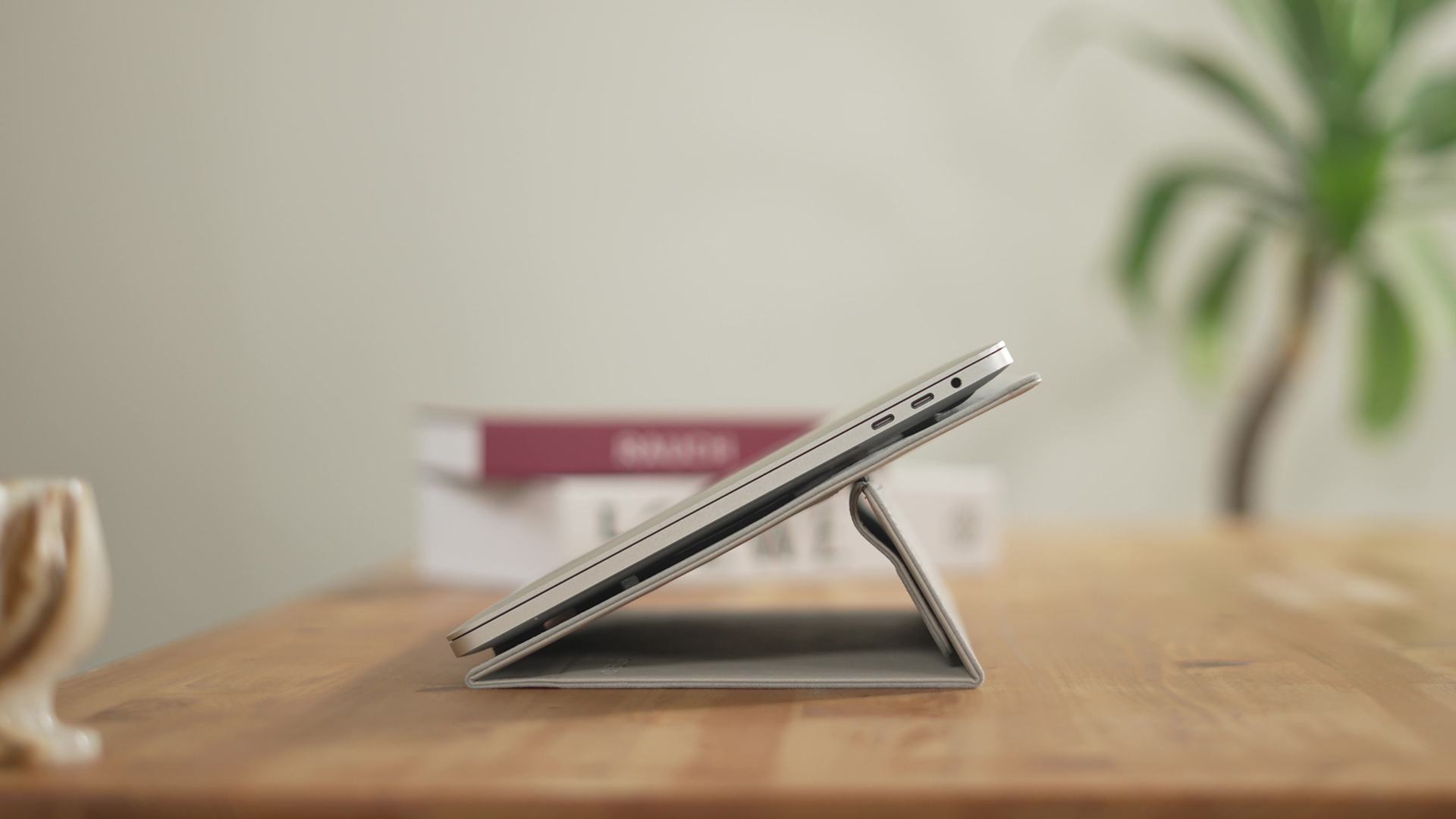 Small-sized parts are densely gathered within your laptop device. Because heat is generated among the clustered parts during laptop operations, the process of cooling it down is essential. STERO solves overheating problems with its adhesion pad and mesh material holes. The adhesion pad has been designed with an elevation of 4 mm, and the airy mesh material is applied against the sleeve surface to prevent overheating.
Widely Applicable from Macbook to Ultrabook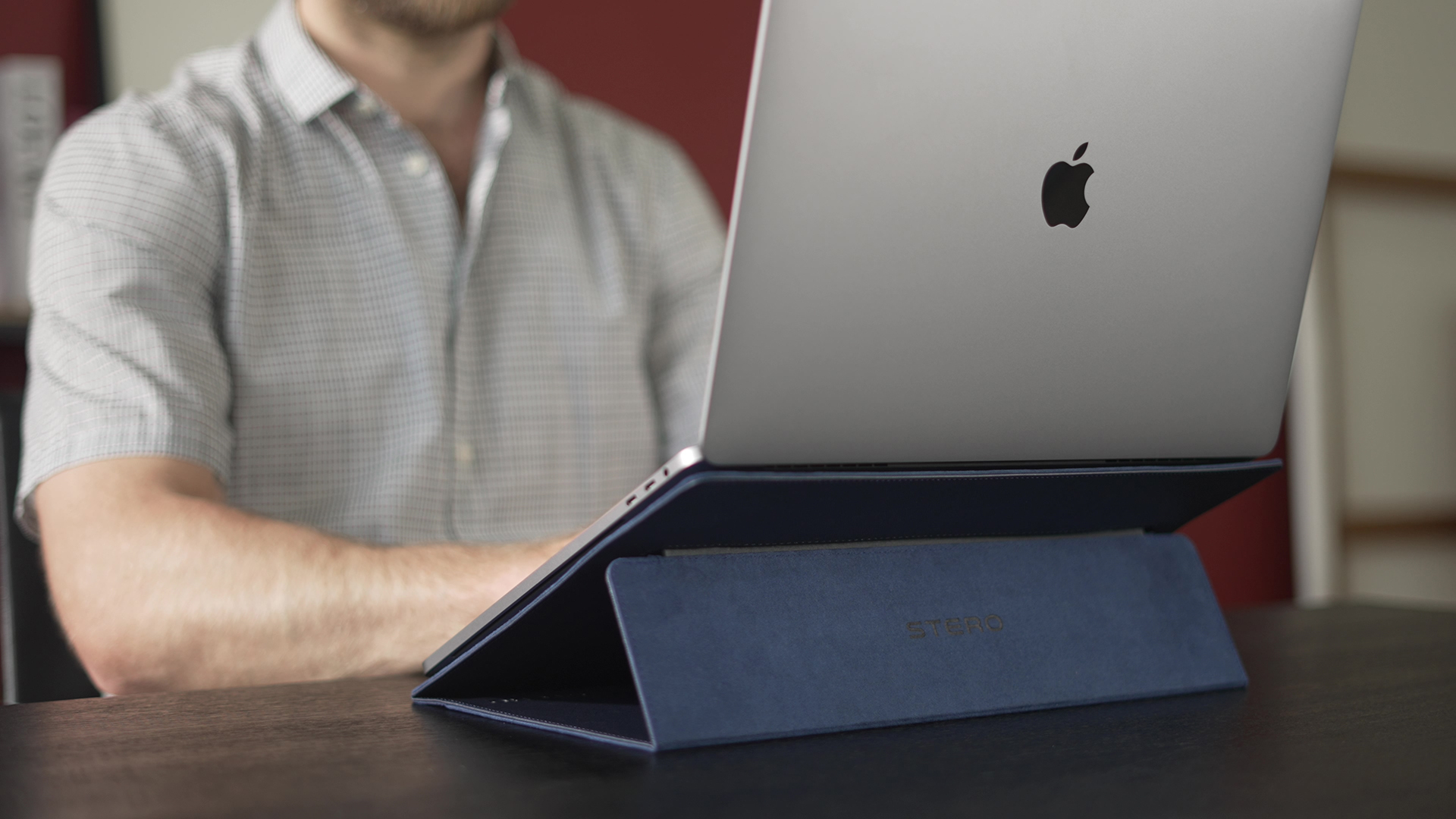 STERO can be used with Macbooks and Ultrabooks from other companies. With its wide range of uses, STERO meets the needs of consumers looking for a sleeve stand compatible with various laptop models. (Not applicable to the old 13.5-inch MacBook model.)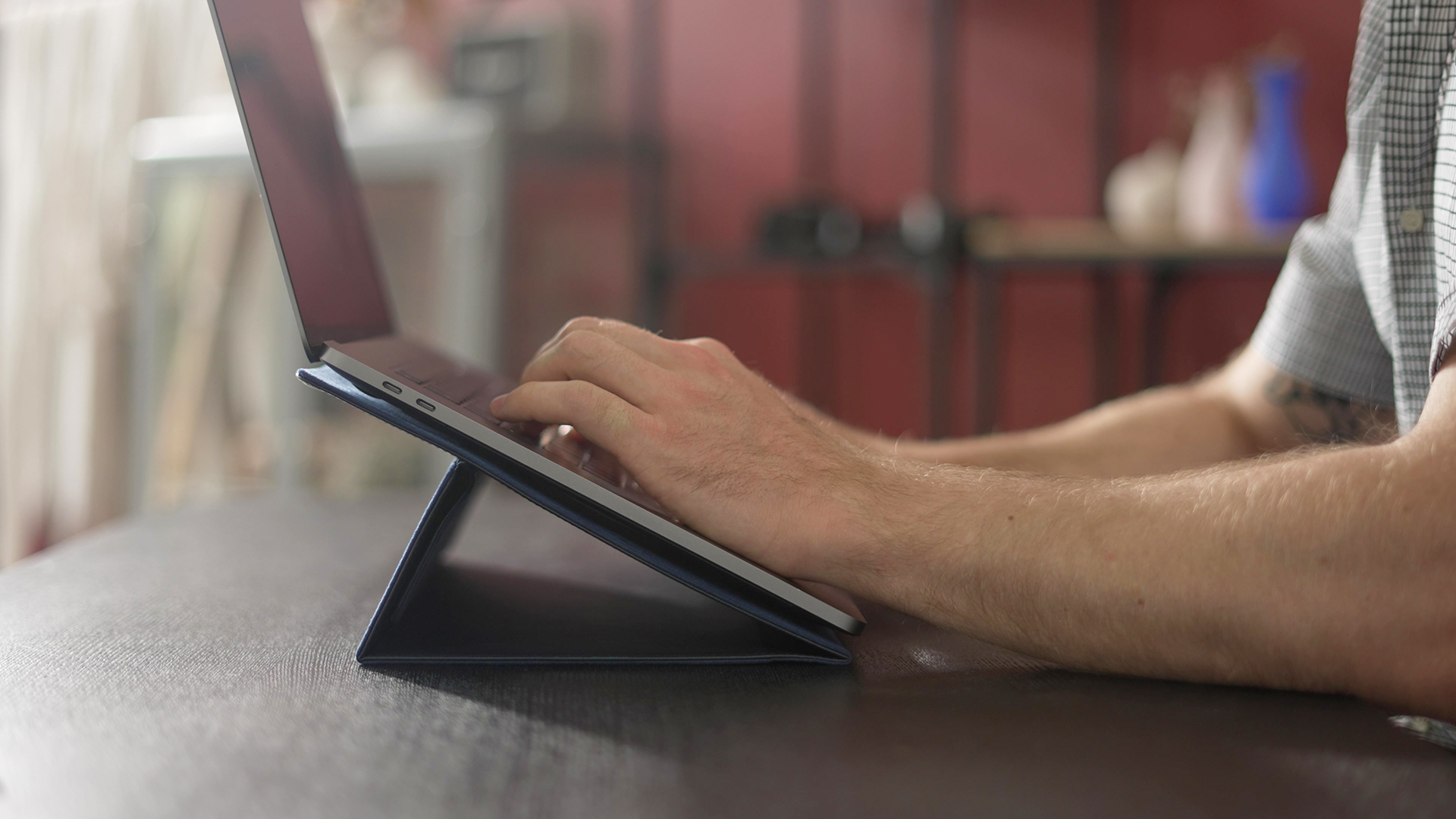 Eco-Friendly Vegan Leather Sleeve
If you care about the earth and environments, STERO is it! STERO uses eco-friendly vegan PU leather material both on the inner and outer covers. The outer cover has a classy Saffiano pattern, and the inner cover uses the soft and elegant Suede PU material to protect your laptop from minor scratches.
The simple and stylish design looks fabulous wherever you are with STERO. 30 years of leather professional's experience making handbags, pouches, phone cases is infused in it. Delicate stitch and thorough finishing provide high quality and durability.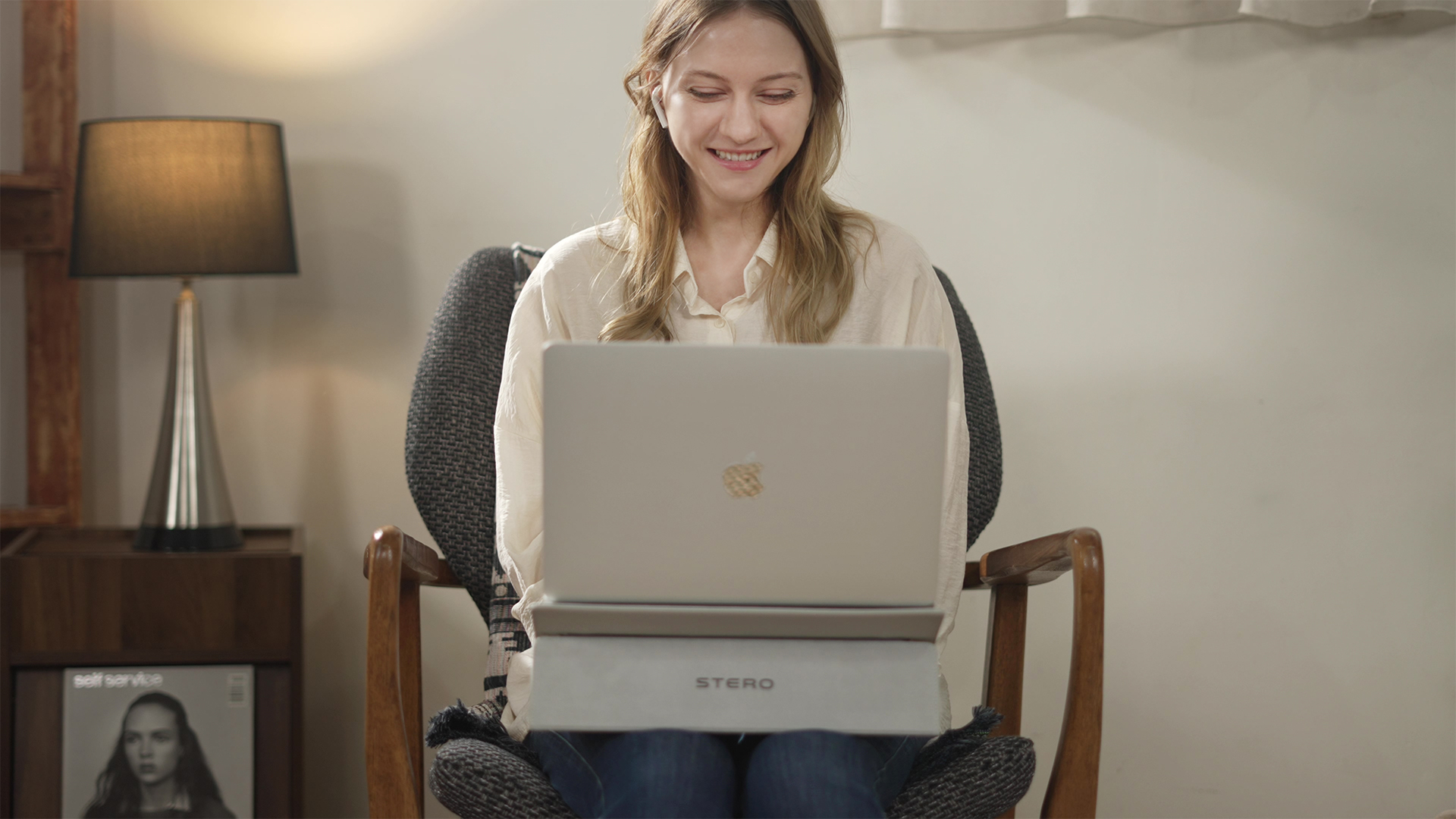 In conclusion: STERO is a 33-second laptop sleeve stand that fixes the inconvenience of carrying a separate stand and maximizes the productivity of daily works. This pragmatic and eco-friendly product is now available on Kickstarter.