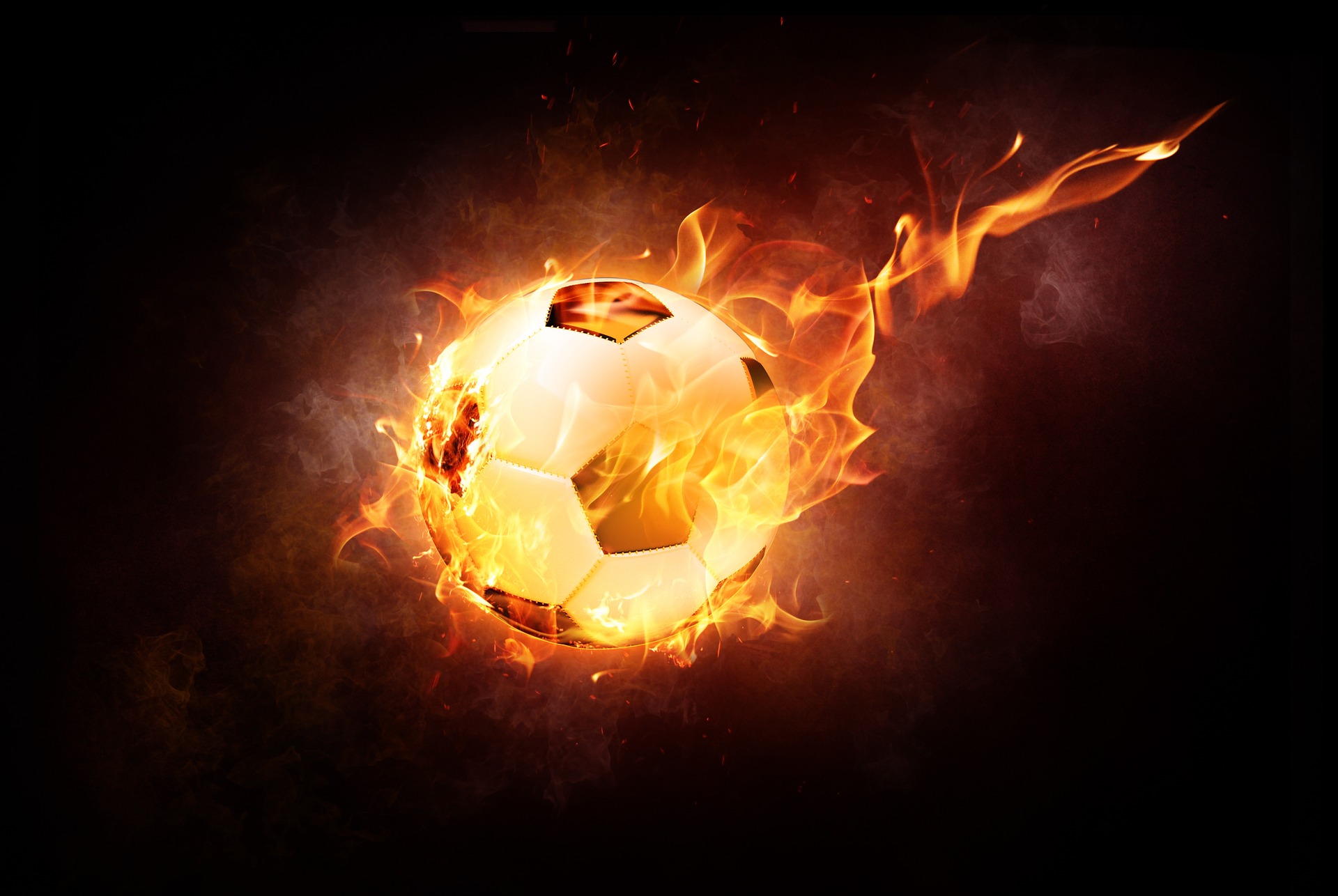 As much as we love football, and we're not ashamed to admit that this is more than our wives would like, there are times when going out and playing or watching a game is just not on the cards. Whether through injury or cost, distance or weather, there can be an enormous amount of reasons that going out into the world for the real thing just can't happen. With that in mind, we thought it would an interesting idea to look at a few alternatives.
They might not quite be the real thing, but you might be surprised at just how much some of these game stick with you. We know we were.
Bubble Football
Not the most seriously competitive alternative, but still one which we would recommend every time the opportunity presents itself. Players in this game are encased in the inflatable bubbles known as ZORBS, and otherwise, the rules are much the same. That is, except contact, which is not only permitted, but encouraged.
It can be a bit tricky to track down enough of these for full teams but, luckily, party rental services like Zorbing Hire will often have you covered. Great for parties and stag dos, we would never recommend combining this game with a few drinks, but we sure are thinking it loudly.
Car football
If you think bubble football was chaotic, then take a look at the Top Gear inspired game of car football.
Not for the faint of heart or light of wallet, this is a game which thrives on carnage, though, in this case, we do seriously recommend keeping any amount of liquor out of the equation. While there aren't any strict rules to follow in this version of the game, as players can only really be expected to the best with whatever used car or flat-out junkers they have, it's a very good idea to go dressed in safety gear before giving this a go.
Every group has a Steve, and Steve, as you well know, can hardly be trusted behind the wheel.
Rocket League
Going digital with this one, the now extremely popular game of Rocket League is essentially a digital version of car football, only with rockets. A lot cheaper than the real-life alternative, Rocket League is available over most major platforms, including PC, Xbox, PlayStation, and Switch, with cross-play even allowing friends to compete over different devices. Though, it should be noted that the PlayStation version will not be playable in this way until early next year.
We hate to drone on, but we can't really undersell the popularity of Rocket League, which even has considerable earnings to be made for skilled players in the eSports arena. Even major online betting services like Betway offer odds on major events, making this closer to real-life football fun than almost any alternative.
Footvolley
The name for this one really gives it away, as a combination of both football and beach volleyball. Footvolley was invented in Brazil by Octavio de Morales in 1965, according to the Footvolley website, and has remained popular ever since. Originally starting out as 5v5 game, over time, the skill of the players would become so great that this number had to be reduced to 2v2. It's difficult to score if nobody ever makes a mistake, after all.
Played only with feet, Footvolley has spread to beach-cities all over the world, with many major events held in Portugal, Thailand, Greece, and beyond. Of course, playing this game requires not only a decent beach but also great weather, which can be more than a little tricky to find where we live. At least it could work well on a holiday.
Don't Underestimate the Alternatives
Some of these might seem silly, but then that's also the opinion which the uninformed or uneducated can have on football itself. Even as a spectator sport, we would recommend the likes of bubble and car football especially, as the amount of laughter on offer makes for a great night of watching with a few friends.
We can't promise that success in any of these will give you the chops as being a real football star, but it's enough to rub in your friend's faces and, really, isn't that enough?